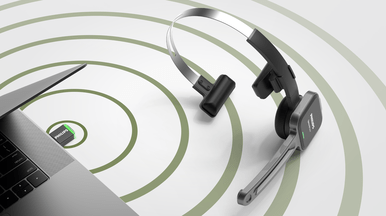 Bestel  tevens Philips AirBridge Draadloze Adapter bij aankoop van een Philips SpeechMike Premium Air of een Philips SpeechOne. 
Volledige mobiliteit zonder grenzen
Desktop dicteren kan nu ook mobiel.
Op afstand dicteren met headset of microfoon
De Philips AirBridge draadloze adapter is een ideale oplossing voor flexibel werken.
Gebruik je SpeechMike Premium Air draadloze handmicrofoon en je SpeechOne draadloze headset  zonder het docking station. Met een USB adapter.  Sluit simpelweg de adapter aan via de USB-poort. Bouw een secure communicatie op.
Ondanks het compacte formaat levert de adapter je een lossless-audio-kanaal hetzelfde al bij het docking station.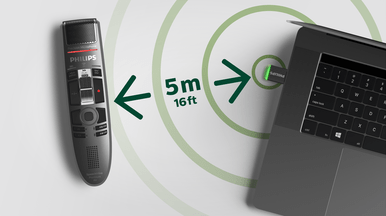 Bij aanschaf SpeechMike Air en SpeechOne, normaal € 79, te gebruiken bij onderstaande producten: